Enter a real-life video game and escape room type experience at Ukiyo. Step into 'The Crumbling Prince' – where YOU become the agent of your own narrative. It's an immersive and intriguing adventure inspired by the Legend Of Zelda video games and the works of Studio Ghibli. Choose from four unique masks, each with their own special abilities which will help you as you explore the Prince's mysterious garden.
Our Escape Rooms in Brunswick
Our Brunswick location currently holds The Crumbling Prince Episodes 1 and 2, with Deep Space next door. We are currently building Deep Space 2, with plans for the future expansion of The Crumbling Prince. Also in the planning stages is a cyberpunk, Ghost in the Shell inspired narrative.
A retail space is also in the works to showcase Ukiyo's merchandise, board games, ponchos, clothing, bags and more.
Getting to Ukiyo
Getting to Ukiyo in Brunswick is simple.
By Car
Avoca St, Dunstan Ave, Grant St and Davies St have plenty of 2 hour and all day parking
By Public Transport
We're just a 10 to 15-minute walk from Moreland station, while the nearest tram station (Tram 1 and 6 from Flinders Station) is only 20 metres away.
By Bike
For cyclists heading to Ukiyo, you can even bring your bikes into the venue to be kept safely while you're immersed in the game.
Our venue has four giant masks at our front that can be seen from the road.
Getting to Deep Space
Finding Deep Space is part of the experience. Details of the secret space facility can be found in the booking email.
A Fitting Location
Why is Brunswick the home of our escape rooms out of all places? Brunswick is a vibrant neighbourhood that promotes and inspires innovation and diversity. It is filled with street art, art galleries, dance theatres and is therefore the perfect place for people to express and showcase their creativity. Whether it's through workshops, exhibitions or festivals, Brunswick celebrates the different and unique things in life where going against the norm IS the norm! So with that said, Brunswick was the ideal place for our creative universe to call home.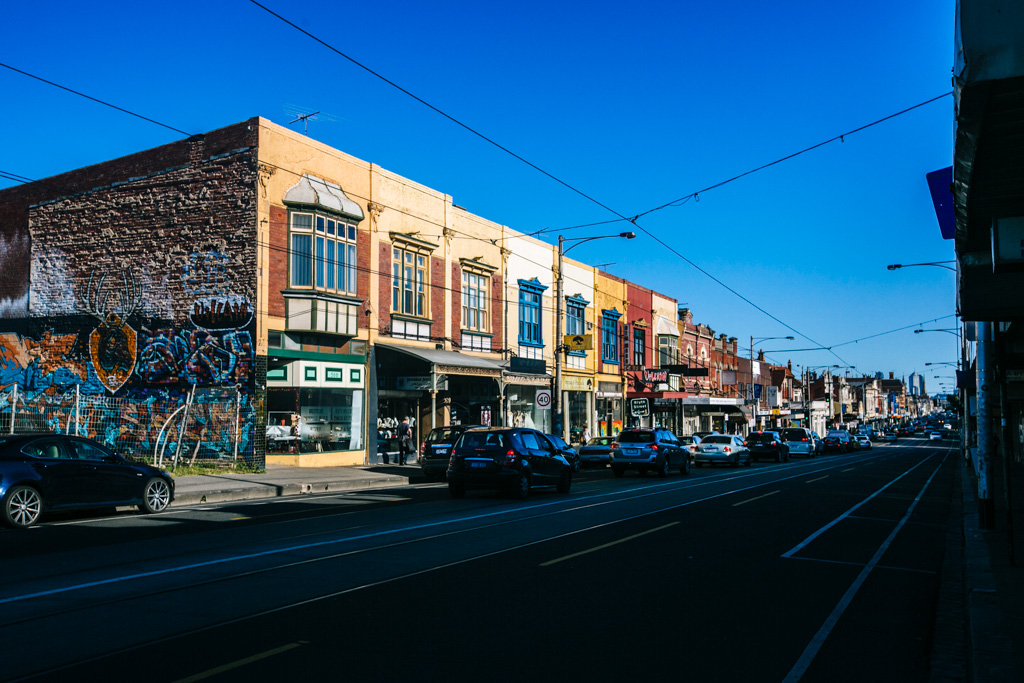 If you need any assistance finding us, give us a ring on
0481 045 310
and our staff will happily direct you.